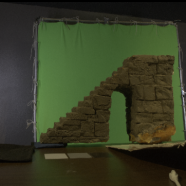 Oct

08
Tags
Related Posts
Share This
Foreground Compositing in Nuke
Foreground Compositing in Nuke
1. Background and Foreground Images.
Background : an actual scale, Foreground: 1:4 scale

2. Extract the green channel from the foreground.
Add Grade node : It is easier to extract the green channel.
Use a color picker to get values on the whitepoint and blackpoint on the grade node.
Press this icon and you can grab a color from whatever is in your viewer. Following are so helpful keys commends.
Command click in the viewer window to sample a pixel point within it.
Command + Option will sample the color from the image before the current operation. If you don't do this it will sample live from the viewer windows ''post adjustment''.
Shift combined with any combination of these key strokes will draw a marquee around a sample area.
Beware: When you have finished with the color picker press it again to disengage it or it will continue to sample.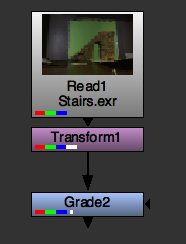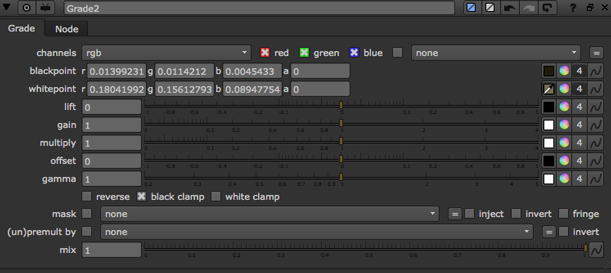 3.  Add KeyLight (I called this CoreKlight) node to extract the green channel. Get the screen color value and adjust the tuning.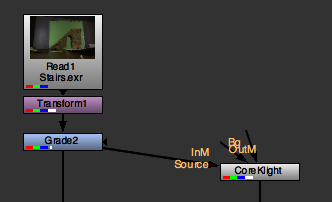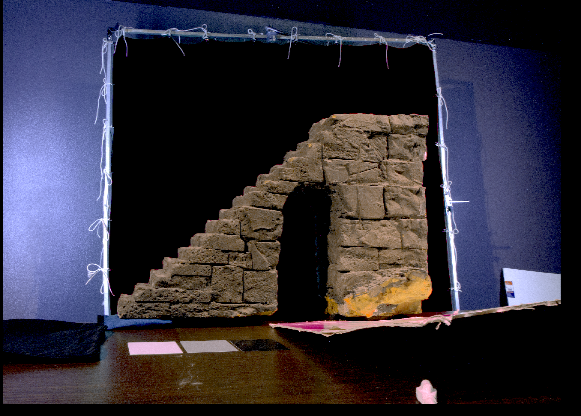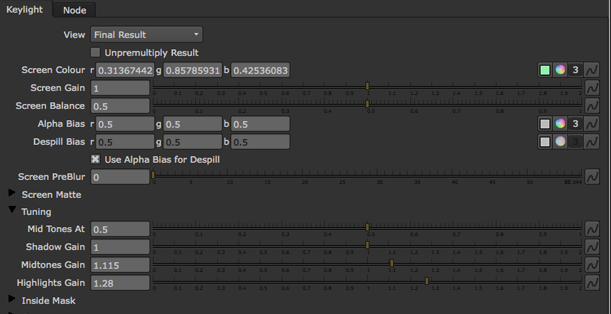 4. Extract the rest of the foreground besides the stair.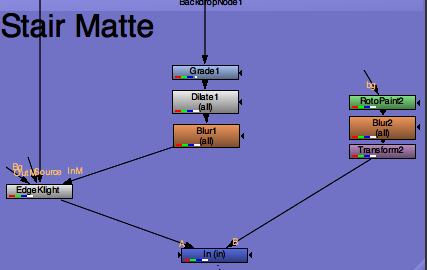 Add Grade, Erode (fast) and blur. For the RotoPaint ->I added a blur node / value 3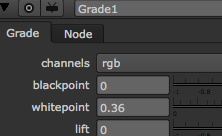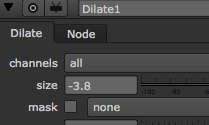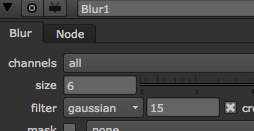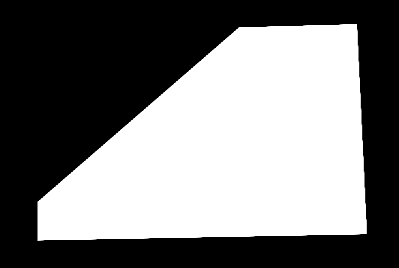 Then connect this to the Edge KeyLight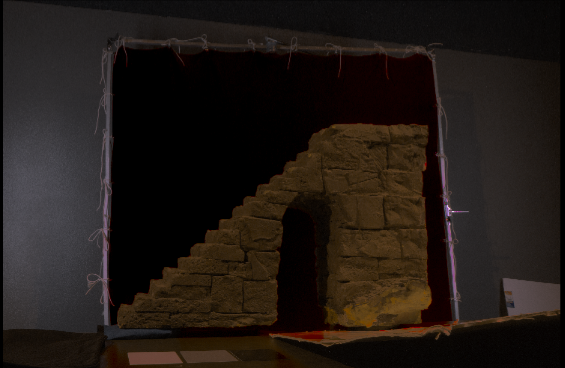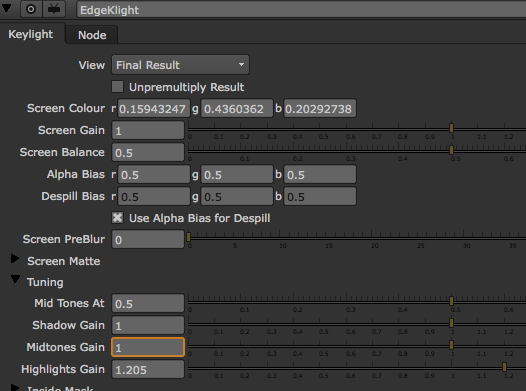 Then add In node – The matte has been created.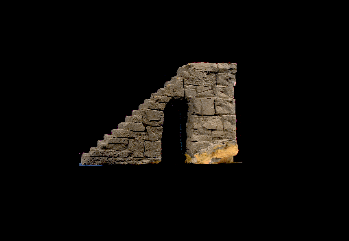 5. Add Key mix to finish.